A way of keeping the creative juices flowing.
I haven't been able to produce as much original art work as I'd like lately for various reasons, mostly physical. It appears that my hands, back and neck, in fact most of my joints, are taking their revenge on me for the physical abuse I put them through as a younger man.
Well it's a fact that unless websites, online galleries and social media pages are updated with new content regularly, then they begin to drop down the Google rankings, or your pages become less visible on large sites. With this in mind and to help keep my creative mind in good fettle while I recover from my previous bout of torture in my studio, I've decided to add a collection of digital creations to my portfolio, Much less painful to work on and very enjoyable to do.
These are available as prints either as wall art or on all sorts of merchandise from my POD sites, all of which are linked from this page Print On Demand Sites
---
Elemental
This first one is based on my coloured pencil drawing of a wolf entitled 'Fade To Grey' and consists of three added layers sourced from my photographic reference libraries. Then a good seeing to with Photoshop. I rather like the mystical feel that this image has.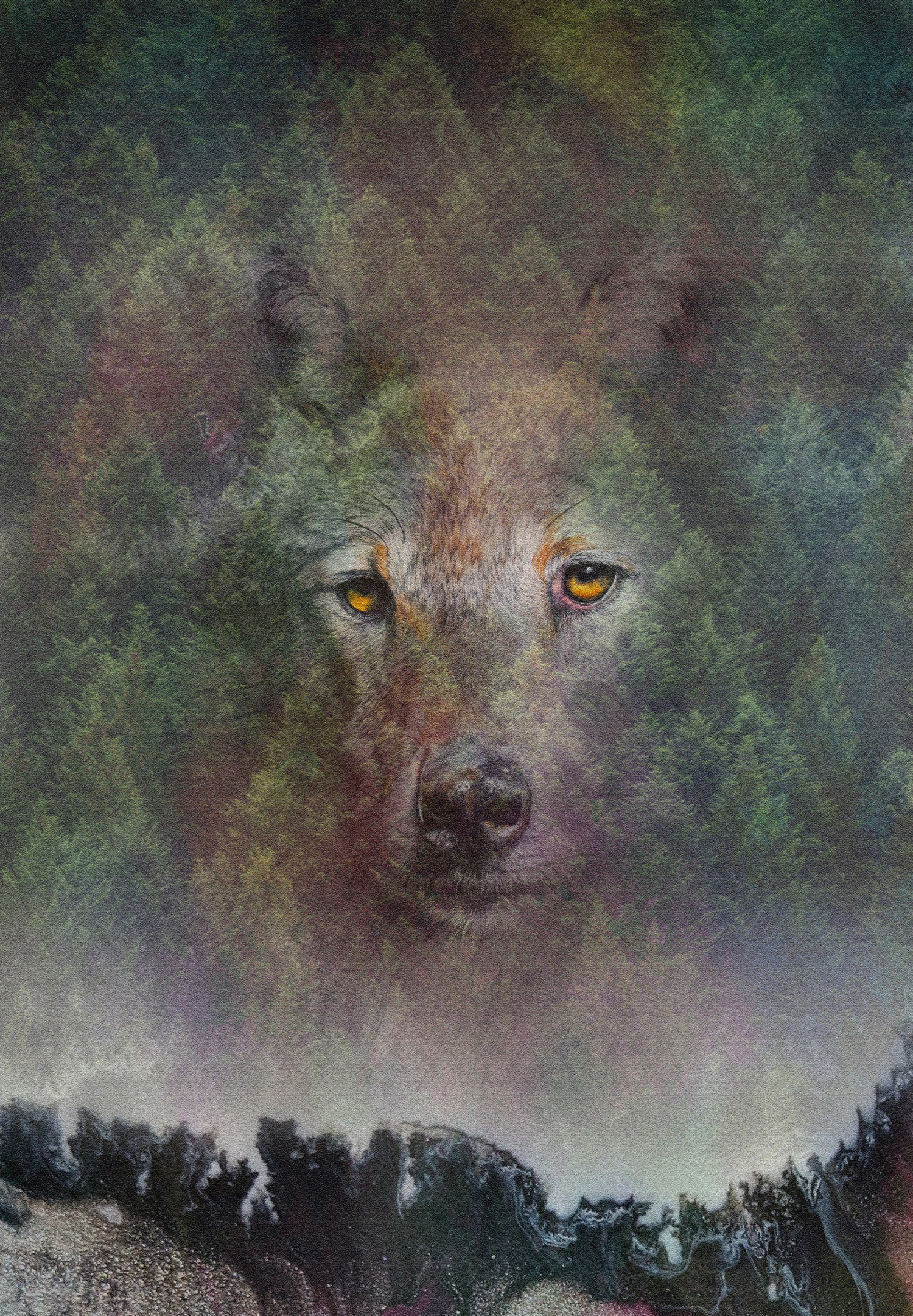 ---
Spirit Stallion
My second digital collage is based on one of my watercolour paintings entitled 'Spirit in the Sky'. This has more of a fantasy feel and retains its simple composition. This has always been a popular print and greetings card in its original form, but I think this version adds a new dimension.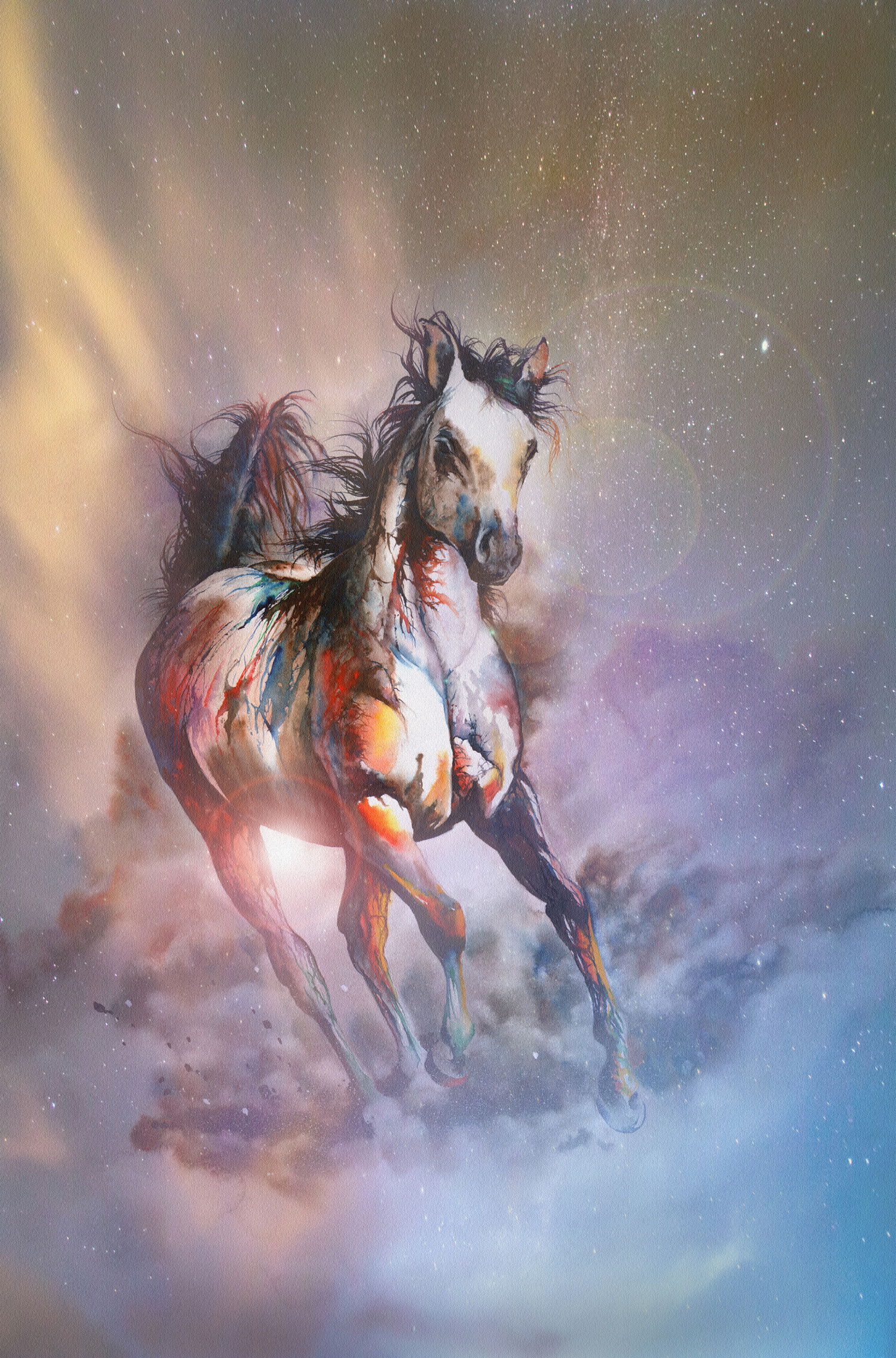 ---
Jungle Juice
The third in this set of images took longer than the others and is more complicated with (I think) about six added layers. It is based on another watercolour painting entitled 'Dousing the Fire' which in itself is quite a colourful creation, but has been totally transformed by this treatment.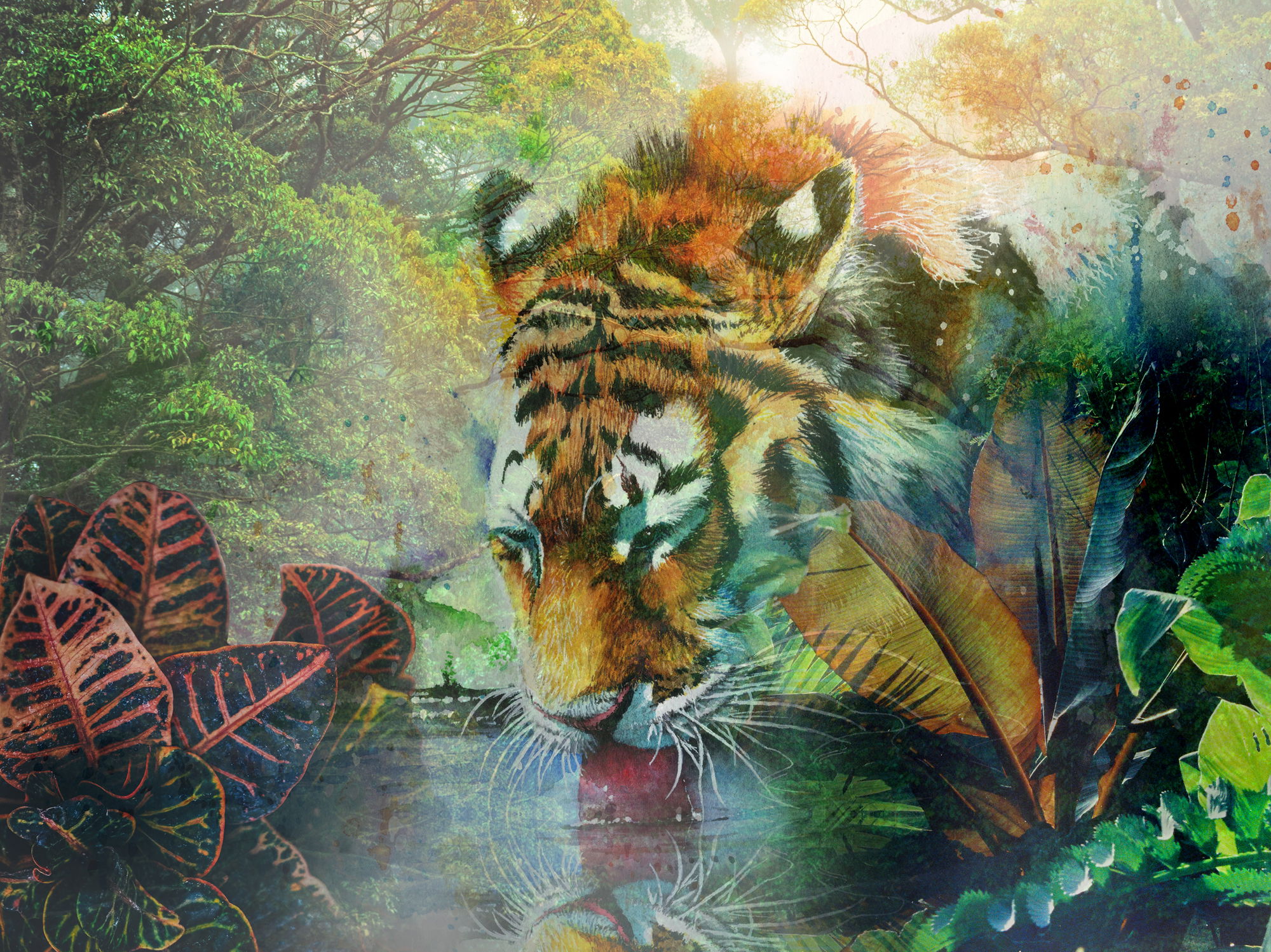 ---
Bonnie
Lastly, here is a collage including a photograph of my dear old German Shepherd 'Bonnie' taken during a holiday in Wales, who sadly died a couple of years ago. I gave this one a creased up postcard effect to finish. (This one isn't available as a print at the moment).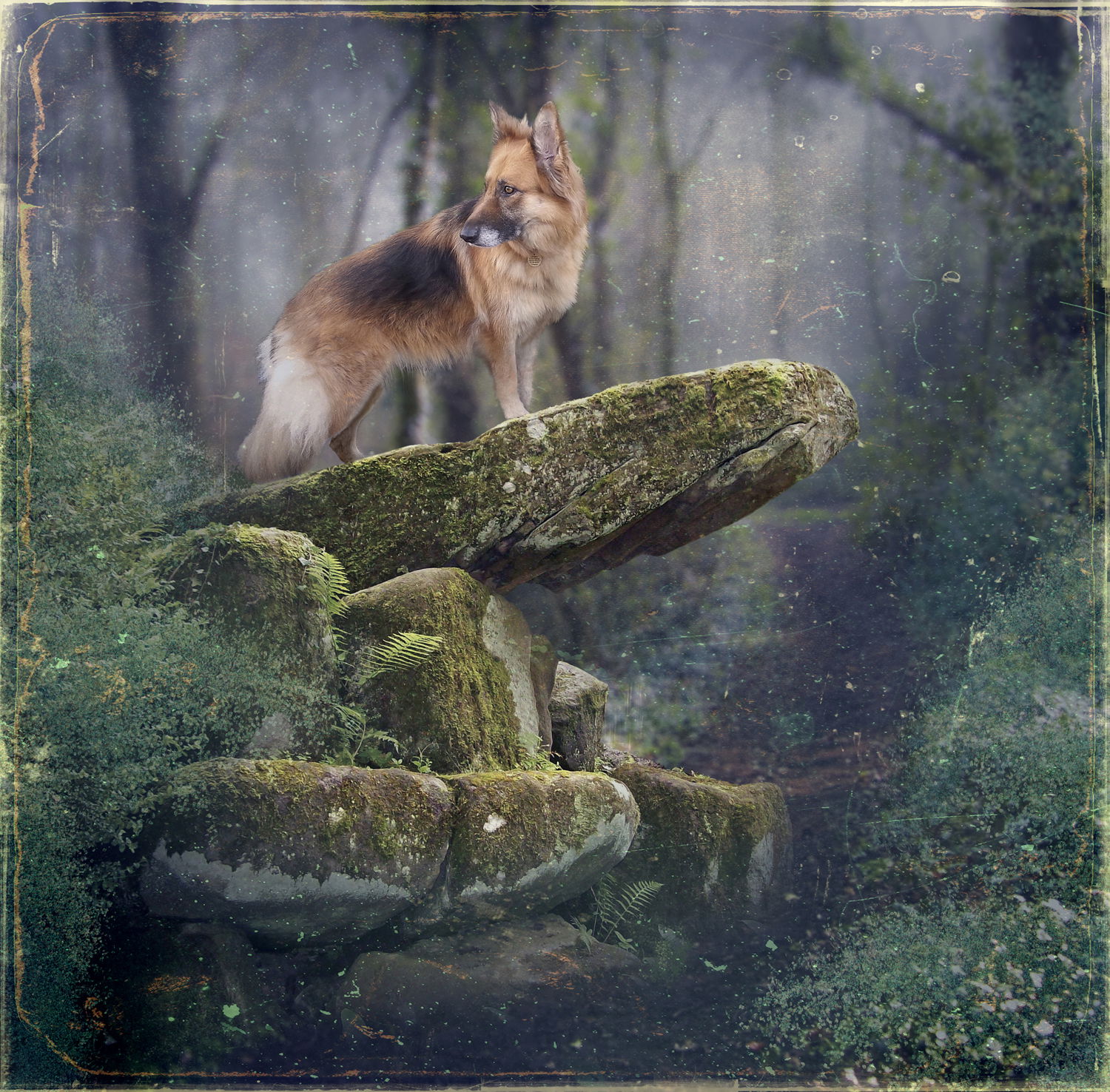 ---
So, not to everyones taste I'm sure but I've enjoyed making these and hopefully I'll be adding to my portfolio with some more in the future. Meanwhile I'm hoping to begin work on a new original artwork tomorrow.