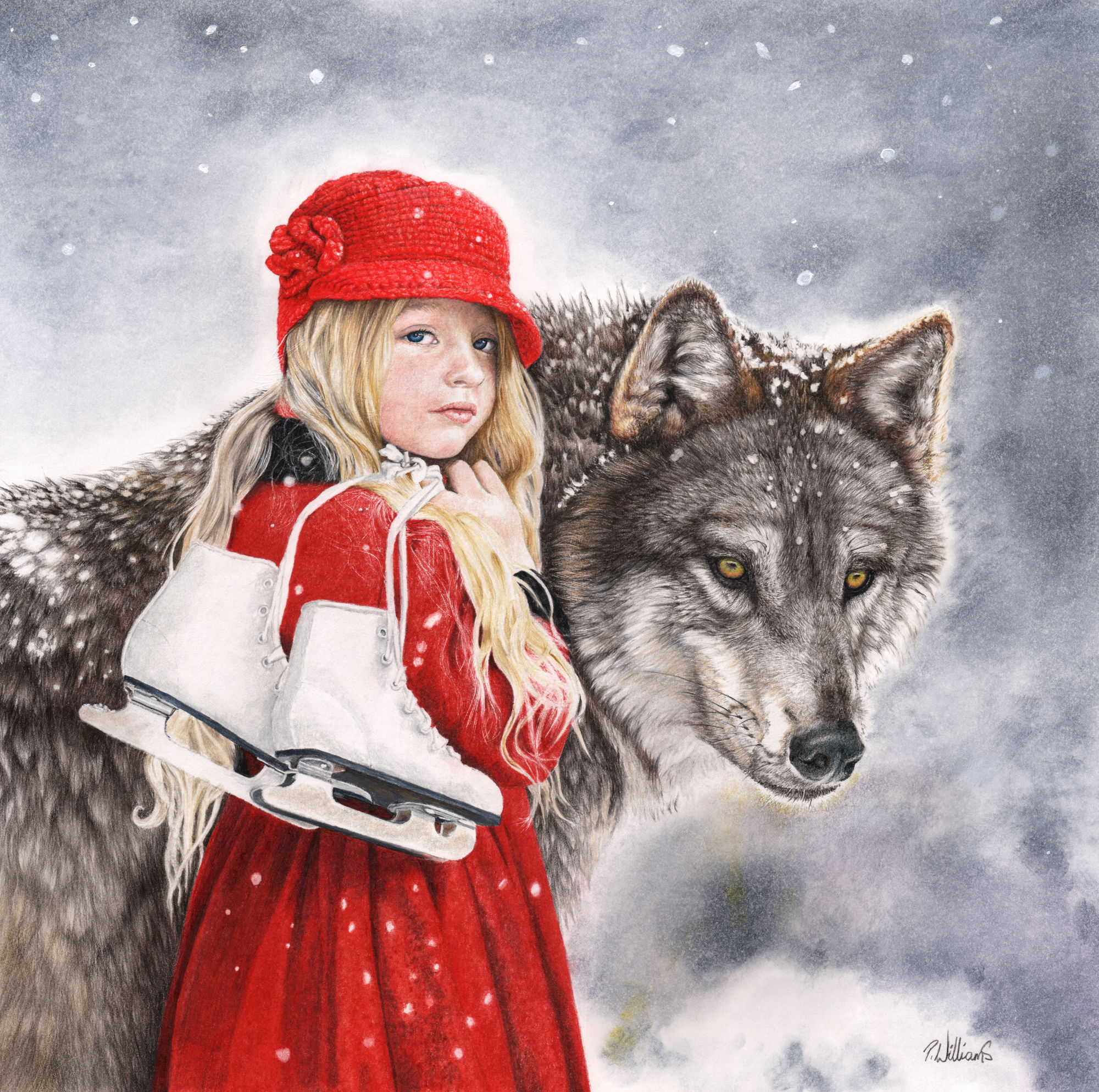 This image had been rattling around in my head for several months so, after completing my previous 'Eagle Huntress' coloured pencil drawing, rather than clear up the mess in my studio (pencils and sharpenings absolutely everywhere) I took the plunge and got stuck in to it before I could change my mind.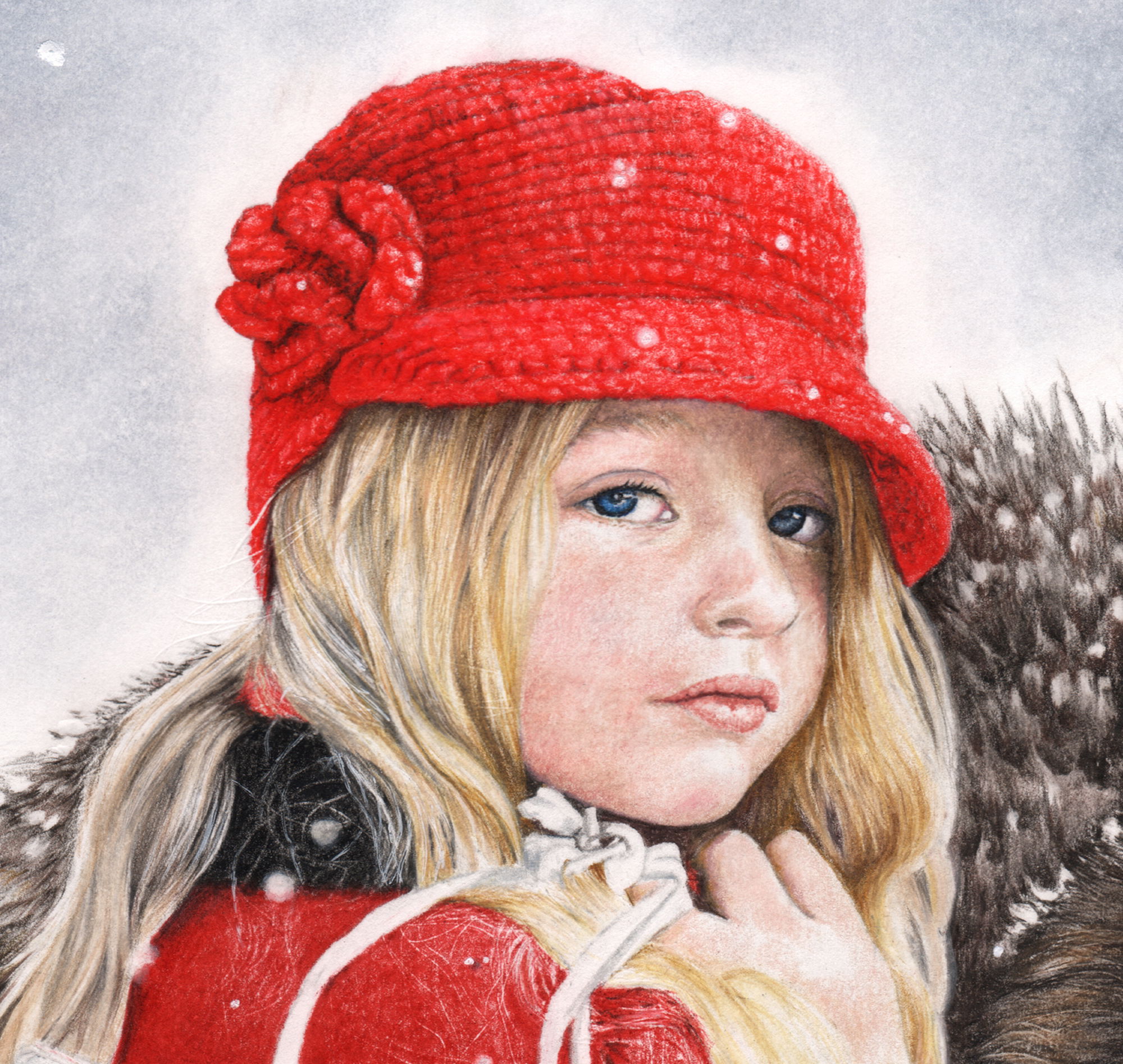 I had gained some confidence in drawing a child's face in coloured pencil but was still apprehensive, mainly because my wolf reference photo was a bit ropey to say the least. However it was the only one I could find with exactly the right pose. I got over the problem by just sketching the outline from the original reference, then using a couple of different photographs to take the fine details from, in particular the facial fur and eyes.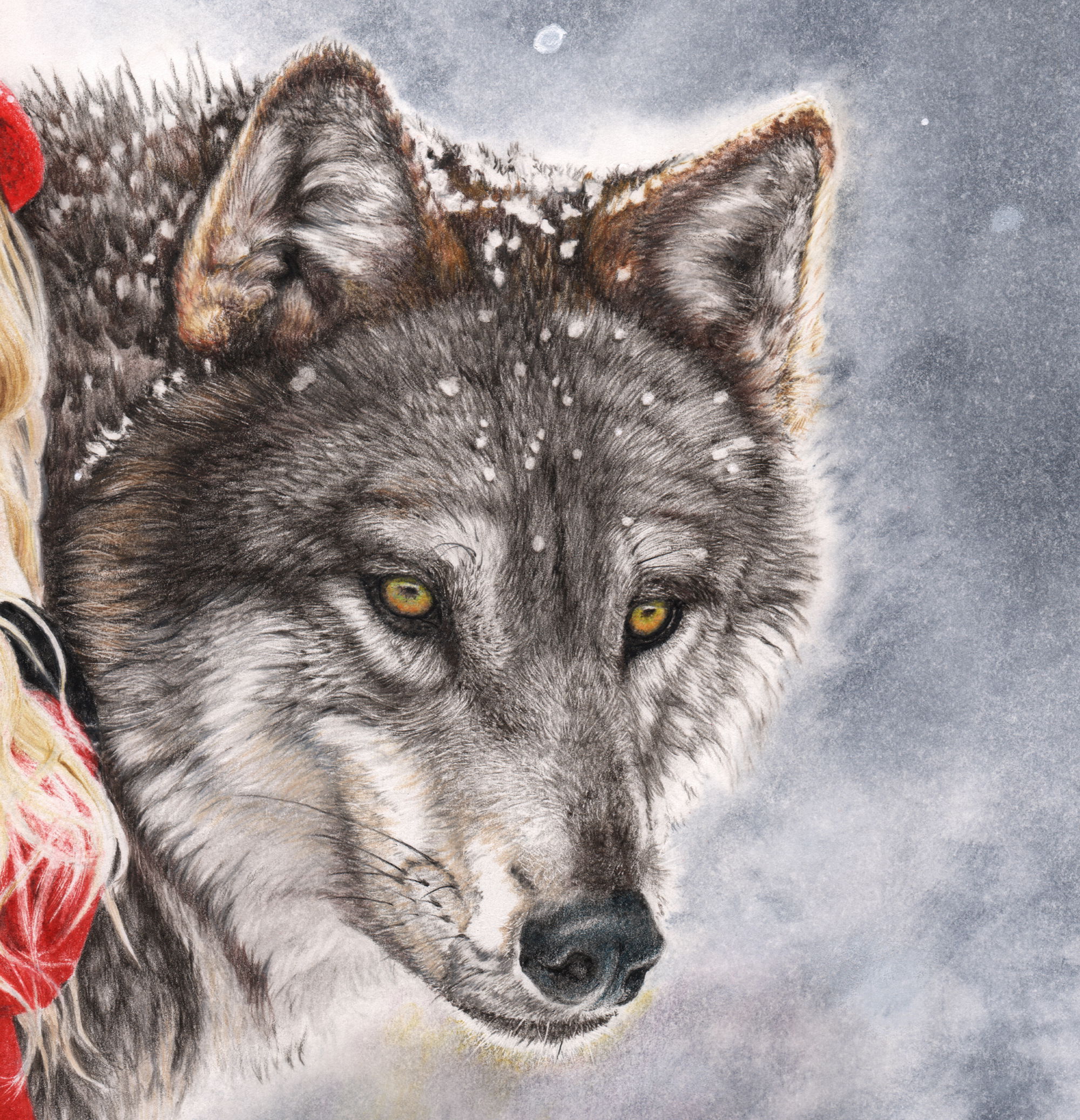 This composition definitely required a background. The best way I've found for laying down a wash in coloured pencil is to dampen a cotton wool ball with a solvent, ie white spirit, then rubbing pigment on it directly from my pencil before 'painting' it on to the paper. For the areas close to my subject I used small cotton buds in the same way.
The snow flakes didn't come out very easily. I had used my electric eraser to pick them out on the wolf's fur and the child's clothing, but of course where I'd used the spirit the colour had seeped into the paper rather than sitting on the surface, so the whites weren't very bright. My solution was to use tiny dabs of watercolour ground which brought them out more, before finishing carefully with a white pencil. Very time consuming!