'Aviator'
About 16 x 12 inches
Daniel Smith watercolours on Royal Watercolour Society branded paper.

Another watercolour portrait completed this week, in the style of my previous painting 'Jealous Girl'.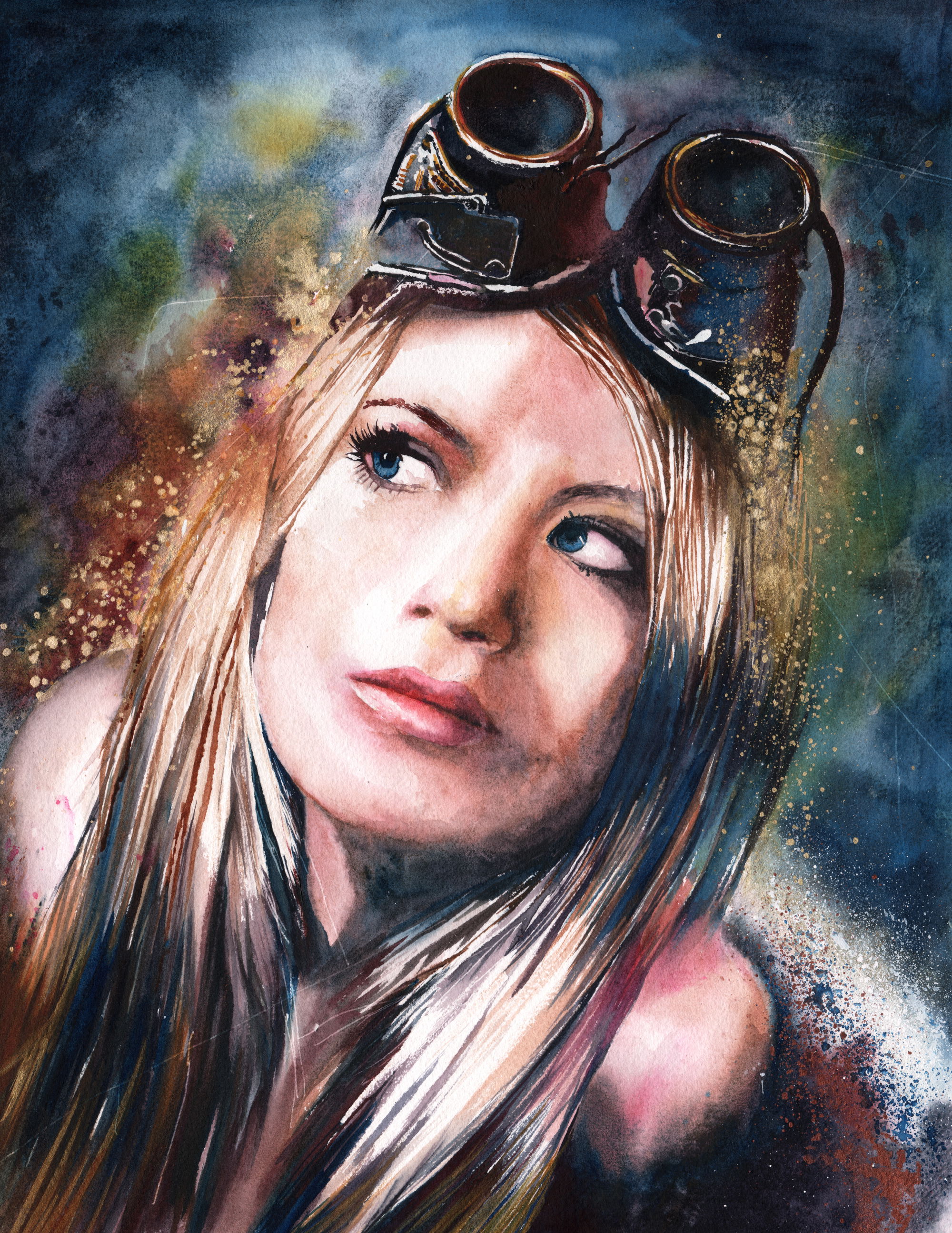 This one only took me two days, and I didn't really get much chance to do any work-in-progress photographs. I'm trying hard with my current paintings, not to become too bogged down with intense detail and photorealism. As a bit of a perfectionist, it's quite difficult for me to do but I'm getting there.
As usual I've used my Daniel Smith paints on a piece of Royal Watercolour Society's own brand paper. I've also used some of my DS iridescent and metallic paints, splattering a little gold, antique gold and copper onto it. This adds a little more sparkle to the portrait (which doesn't really show up on the scan)but I'm careful not to overdo it with these effects as it can easily become too much of a distraction.