'Jealous Girl'
About 16 x 11 inches
Daniel Smith watercolours on Royal Watercolour Society branded paper.

Well, here is my latest completed painting. Like it or hate it, I've really enjoyed painting this one and it's restored some of my confidence in my ability with watercolours, which I'd lost after a recent prolonged break. It must be around a year since I painted my last one.
I don't often do much in greens. For some reason I don't usually like the results which can look a bit drab to me, but Daniel Smith greens, mixed with a little gold, are so vibrant and I've managed keep that vibrancy by not overdoing the details.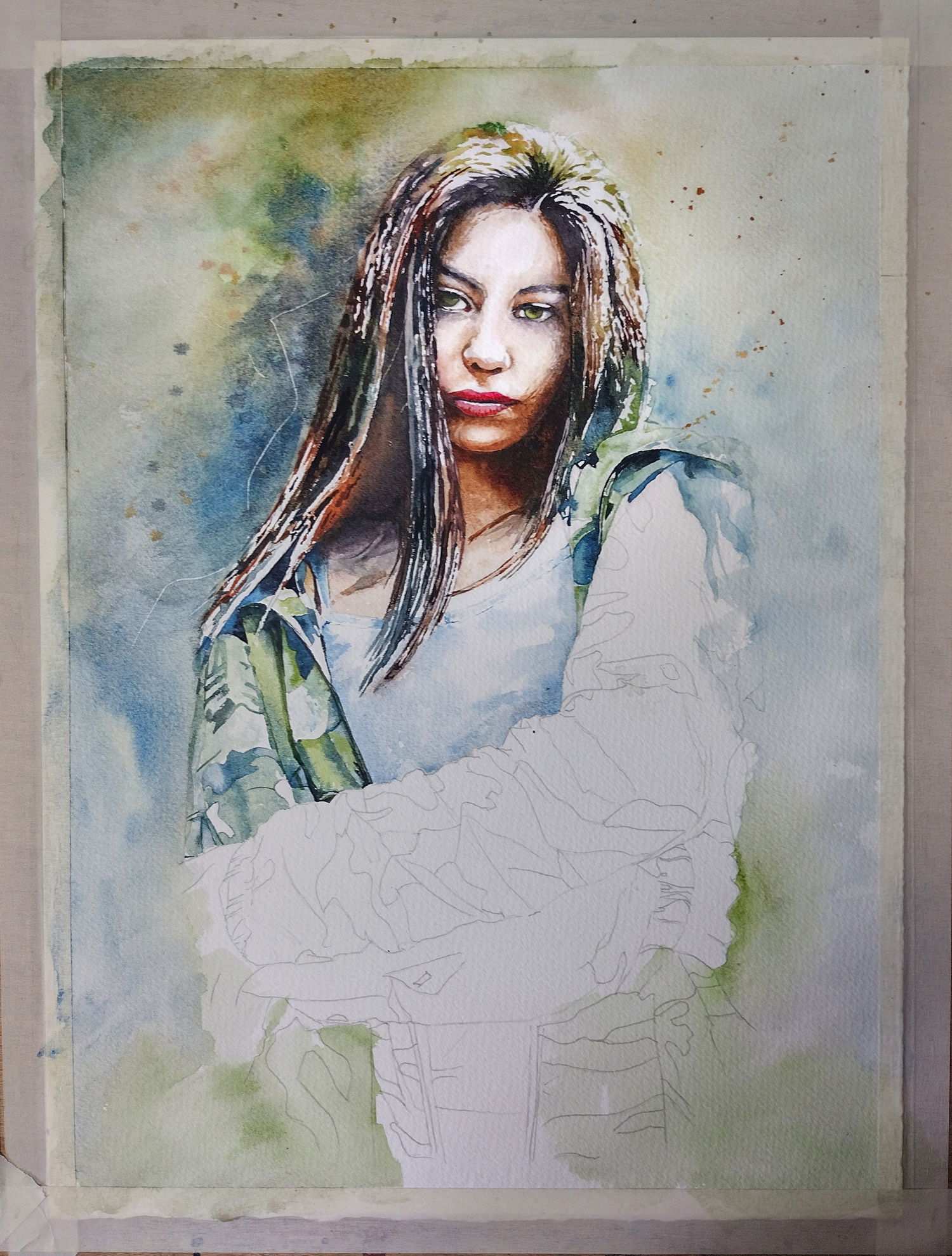 After a light pencil sketch, with portraits I tend to begin with the face, putting in quite a bit of detail compared to the rest of the painting which will be relatively loose. This tends to focus the viewer's attention where I want it.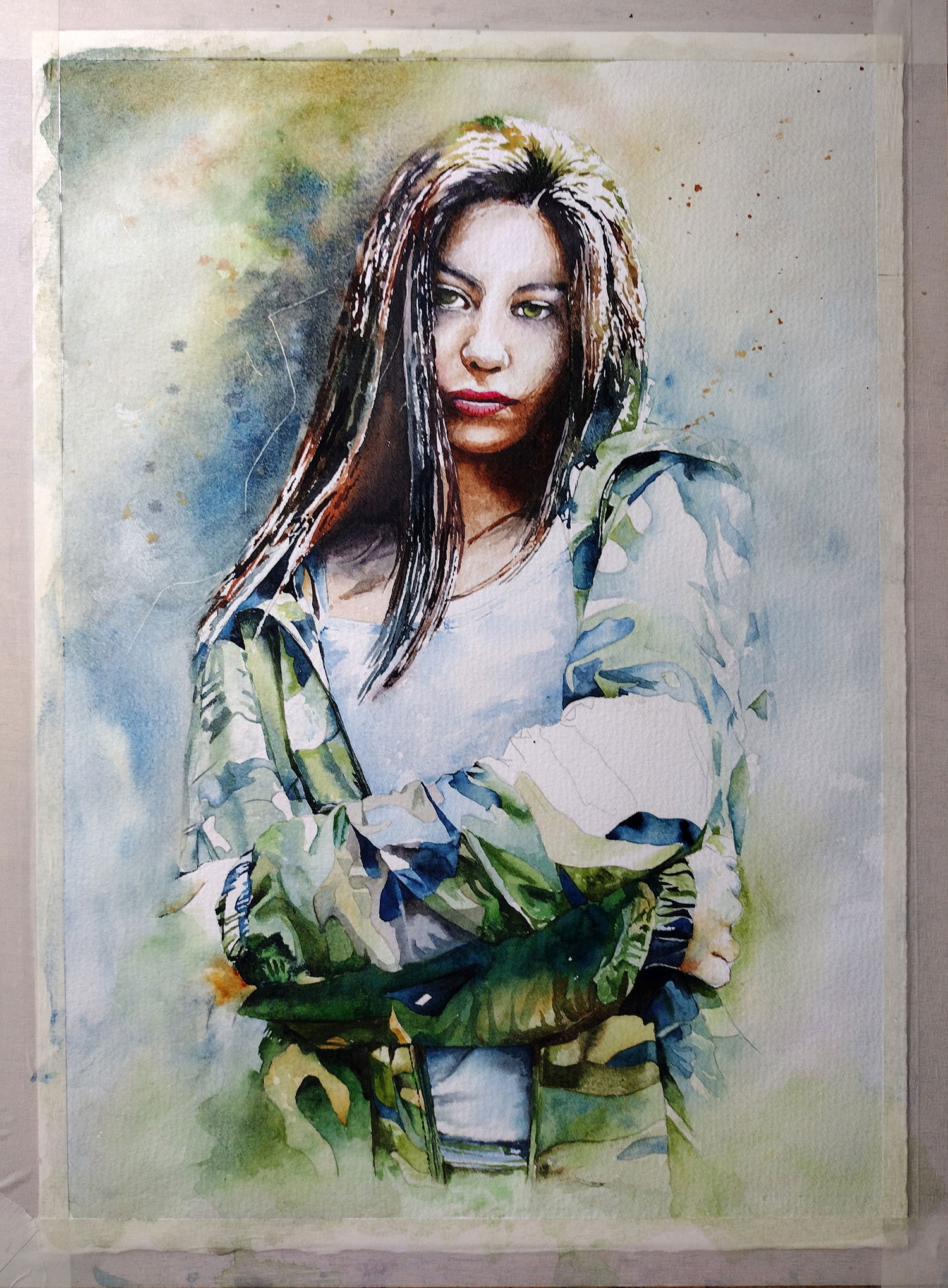 At the above stage, I've nearly completed the first pass. As you can see, things look a bit cold, particularly the face. To finish I laid down some light transluscent washes of skin tones and also some gold, green and blue to enrich the background too.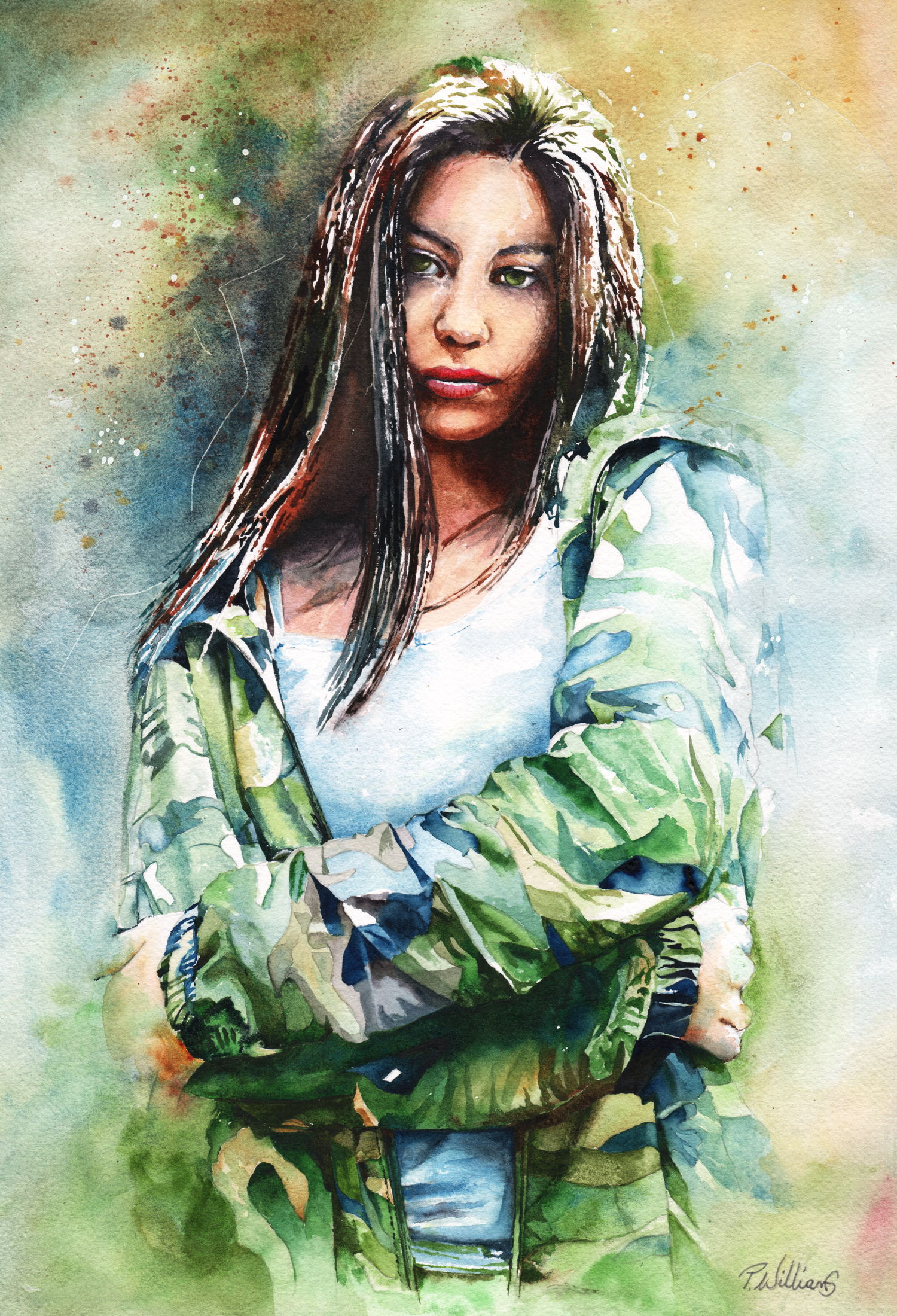 For a change, nothing went drastically wrong during this painting. I didn't once get in a panic, fighting to save it before the latest wash dried. Perhaps the break has done me some good. I'm looking forward to doing more watercolours now but will need to buy some more paints (Daniel Smith prices are astronomical but I don't like other brands much)