Well, this drawing (now renamed 'First Snow') has taken me longer than just about anything I've previously done, mainly because of the state of the joints in my hands. The damage was caused over the years by my rheumatoid arthritis and although I'm now in remission thankfully, the wear is permanent and will only get worse and more painful with age.
I have to admit I'm struggling to do the really detailed work for more than an hour or two at a time now, and often need a day off in between sessions to allow the hands in particular (but also neck and back) to recover. As most of these larger drawings take 30 - 40 hours plus, you can just imagine how time drags on.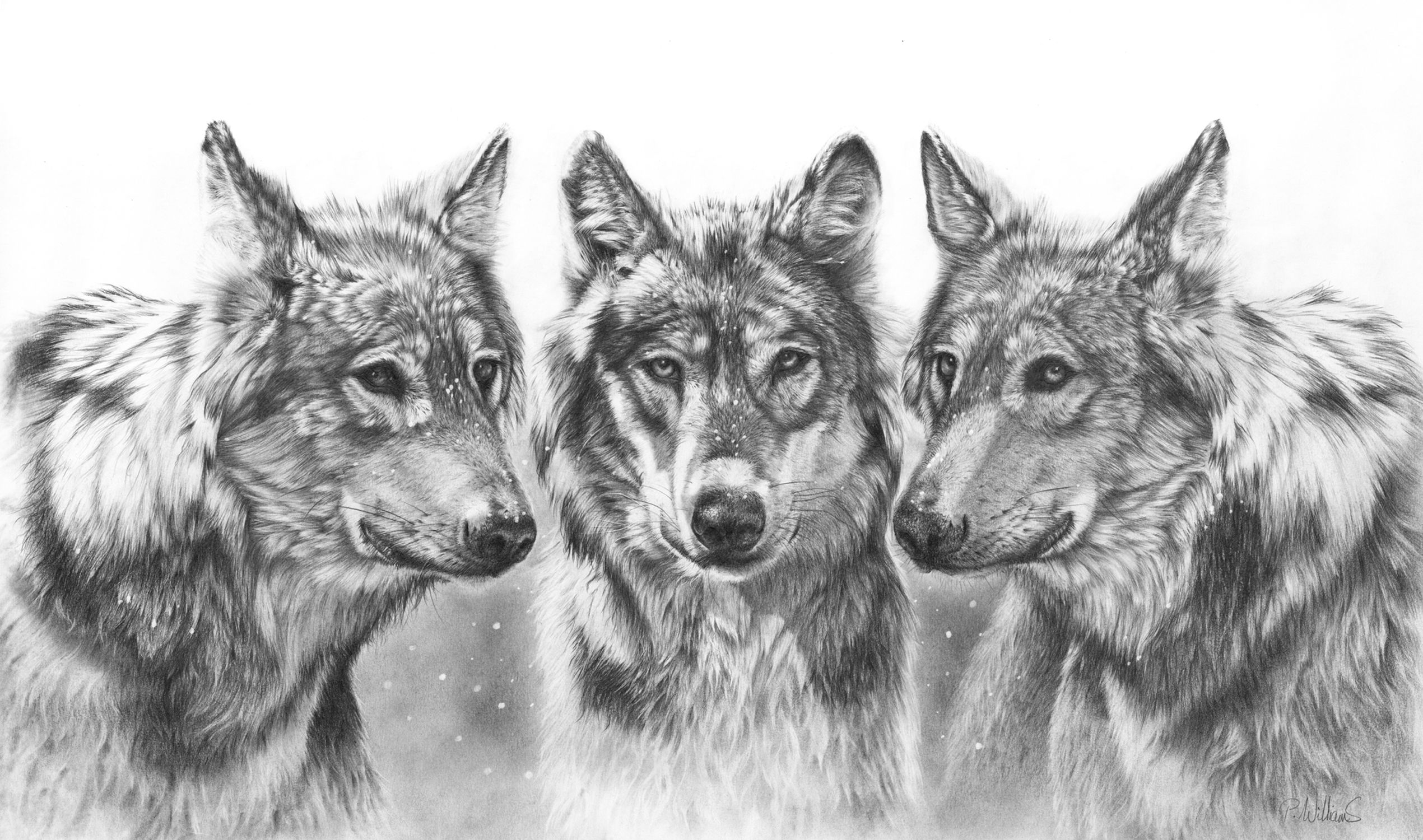 But enough of my moaning. Yes! it's completed and I would like to think it was worth the effort!
Measuring about 24 inches by 14 and a quarter inches, this drawing is larger than most of my others which enabled me to comfortably fit in the three young wolves. There were only two siblings in my reference photograph, identical twins. I added the third using photoshop and a little artistic licence. I've altered the direction of their gaze so that they each make contact with the viewer, and changed the light direction slightly too.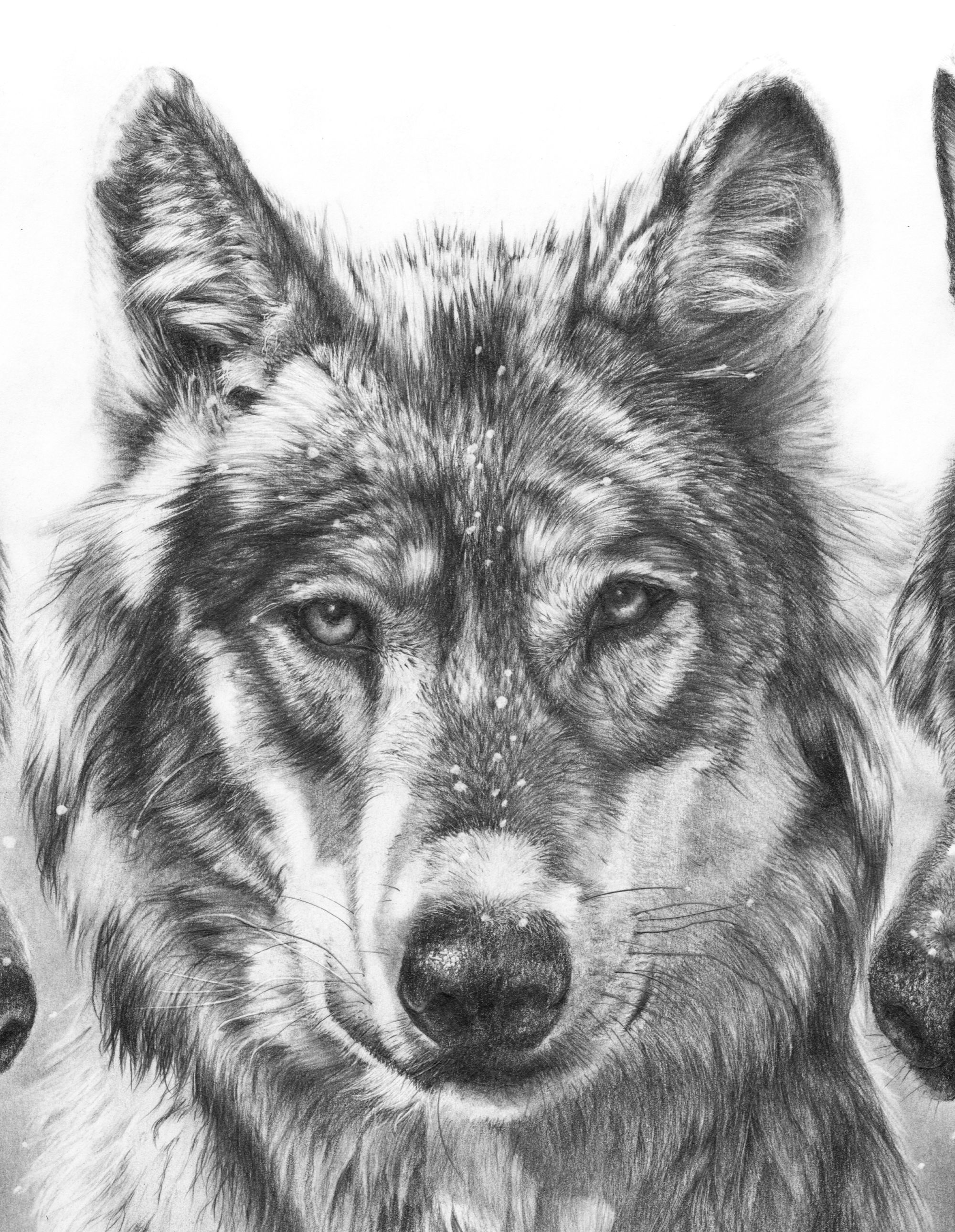 Lastly I put in the light snow effect, easy to do with my battery operated Tombow eraser (a great tool to have) and a little gentle blending. Easy to over-do too which would be a distraction, so I've kept the snow to just a hint. This helped me to come up with the new title 'First Snow'. As well as the snowfall, this title could also refer to the adolescence of the wolves who perhaps are about to experience their first winter.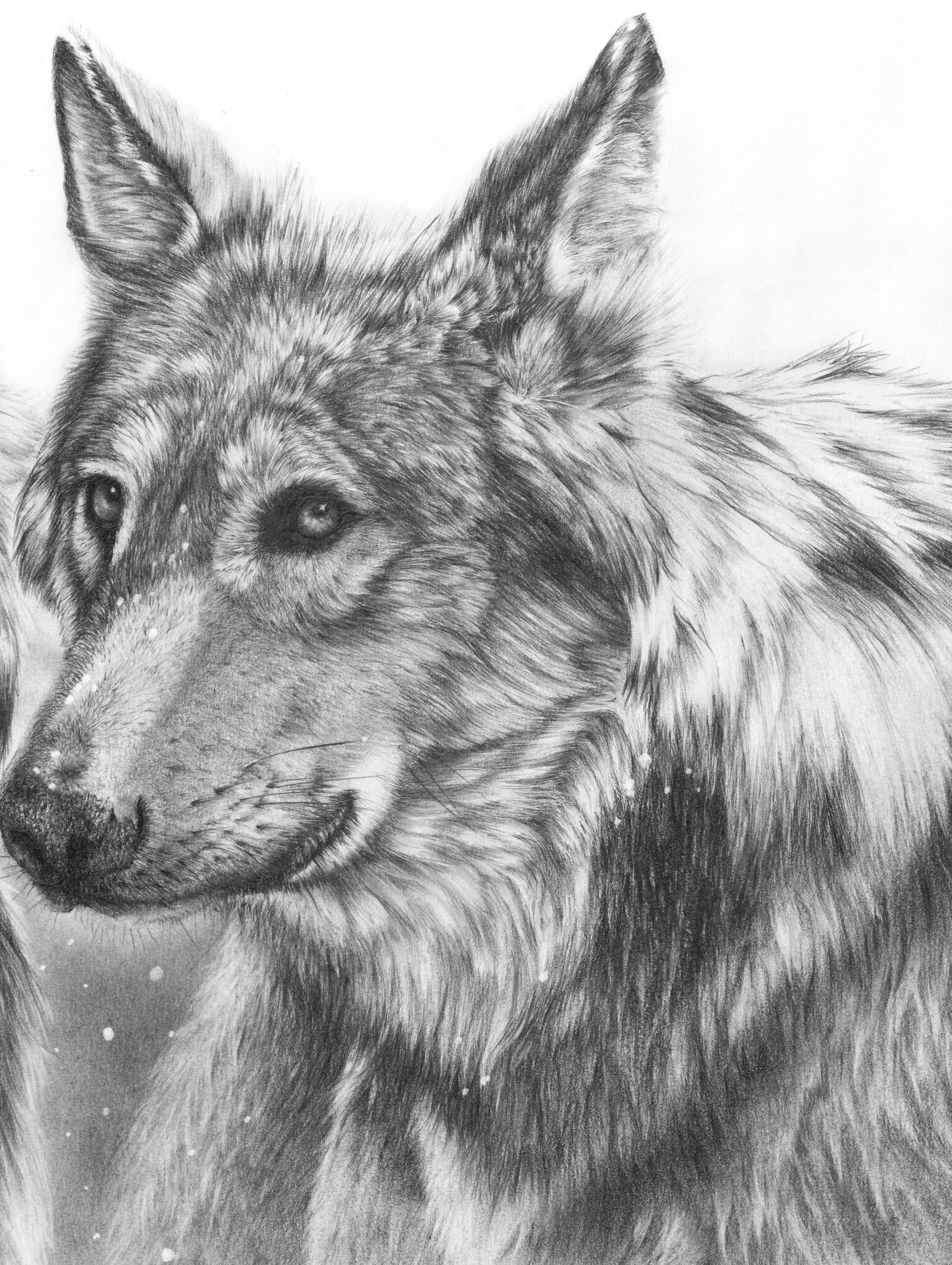 Although these wolves usually live in some of the harshest environments on earth, winter can be the most bountiful season for carnivorous predators. It's a time when the weakest members of the herds of prey that they follow, begin to struggle and slow down, thus offering an easy takedown to the wolfpacks.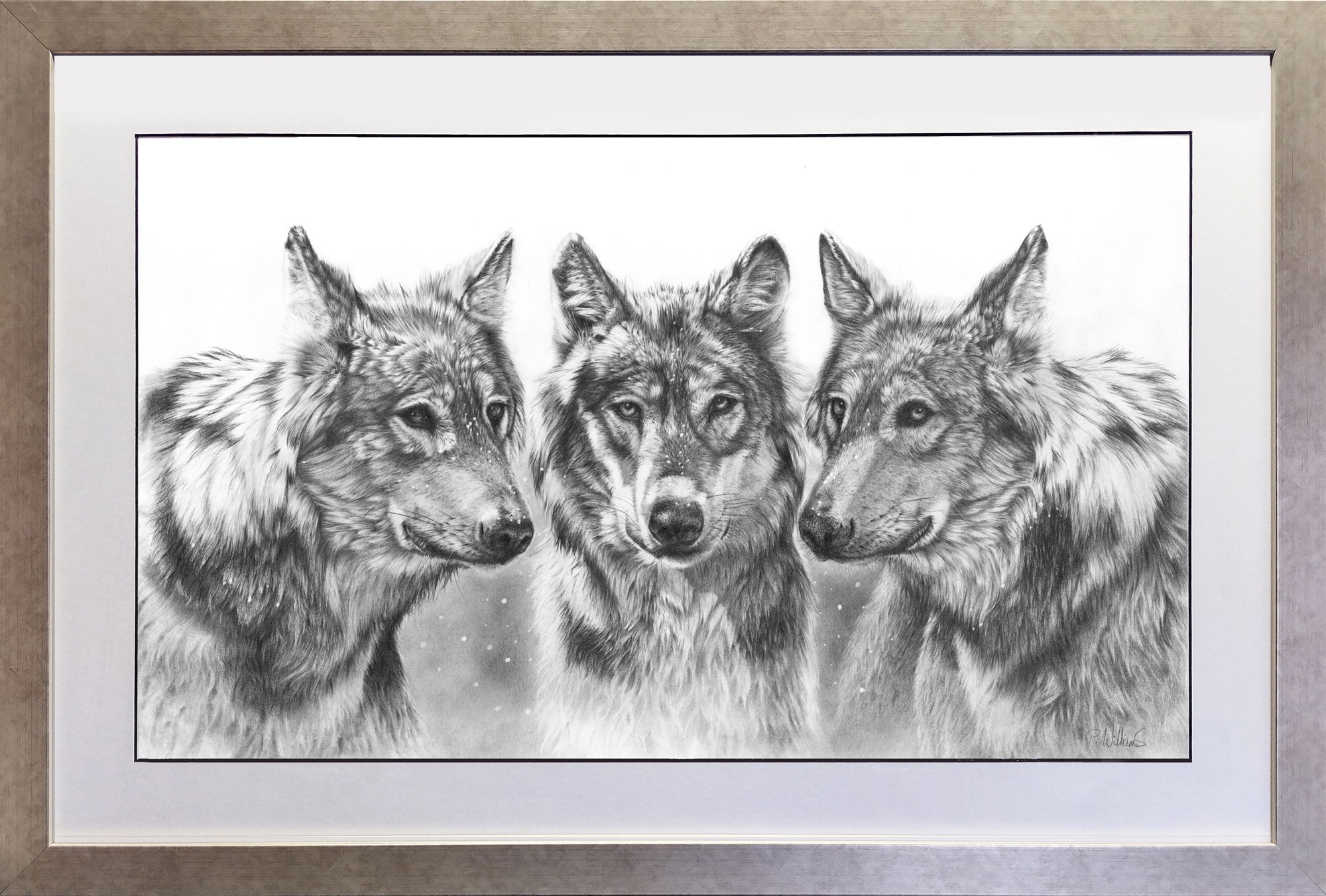 I've mounted my drawing using my favoured pale grey/white board with black core which when mitre cut gives a neat narrow black edge to the window. I've framed it with a fairly lightweight, one and a quarter inch wide, distressed silver gilt moulding which I think sets these monochrome drawings off well.
Regular readers of this blog may have noticed that my previous few efforts were watercolour portraits which I find much less of a strain to do, but they haven't generated much interest as yet. So I'll be starting another new drawing soon, but possibly using pastels to see how I get along with those.
Watch this space but don't hold your breath.