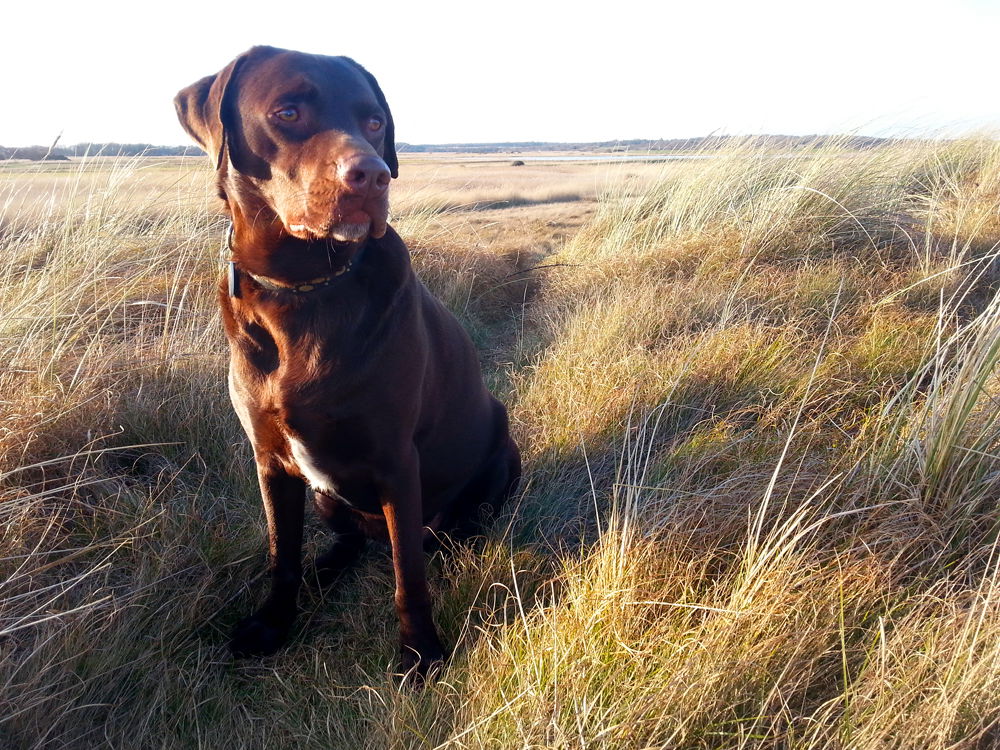 I haven't produced much in the way of new work this past month or so, for various reasons, not least of which was the death of my dear old dog Leon, pictured here when he was much younger. He'd been seriously ill with a heart problem for quite some time but it still knocked me a bit sideways when his time finally came. I just haven't felt in the mood to knuckle down and begin anything new apart from a couple of small commissions which I'd already committed to.
---
Meanwhile life continues here at home on the Suffolk coast. Jenny and I had already decided to get our little home virtually rebuilt, a bit at a time starting last year with a new bathroom, followed by a new downstairs shower room more recently. Next on the agenda is some landscaping work in the garden followed by a new kitchen. Work should begin on that in August, all being well. This will involve some major disruption and we'll be living for a short while under very cramped conditions. Therefore we're clearing out a lot of our stuff now, and this includes a lot of original art that has accumulated in my studio.
I've decided to reduce the prices quite dramatically on selected pieces by as much as about 75%! I've not reduced prices by this amount before, so hopefully they will sell quite quickly. Take a look on my SALE page.